Nicholas has over two decades of experience in the media and communications industry. He was a senior correspondent at the Straits Times for nine years, and later moved to Channel NewsAsia at Mediacorp as Business Desk Editor and presenter. He was most recently Deputy Chief Editor of Singapore news at Mediacorp. Nicholas also leads Singapore market and social research agency Black Dot Research, which specialises in understanding and analysing the views and opinions of Singaporeans.
Cross-trained in television, print and new media, Nicholas also served as a Nominated Member of the Singapore Parliament. He is keenly attuned to key issues pertaining to public relations, media management, regional politics and security, and defence. Nicholas concurrently serves as director for security and global affairs at the Singapore Institute of International Affairs, and also chairs the Strategic Communications Expert Panel at Singapore's Ministry of Defence.
Nicholas holds an MA and BA in Philosophy, Politics and Economics from Oxford University.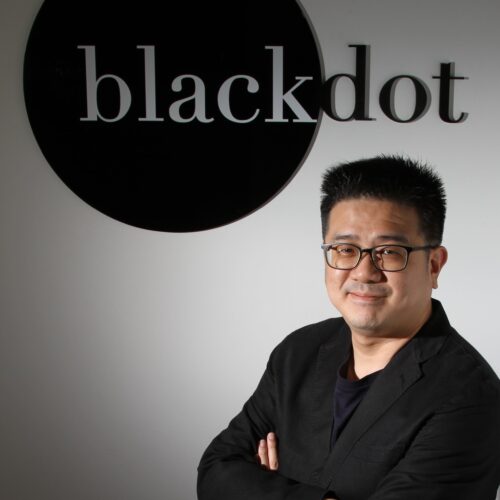 Trevor joined Black Dot as an Account Director and has led the team's work on accounts from a range of industries, including property, logistics, fintech and also on national campaigns.
Before joining Black Dot, Trevor spent over 17 years in the newspaper and online media industry at organisations including The Straits Times, TODAY and SGEEK. He started his journalism career as an award-winning photojournalist before switching to reporting on consumer technology. He served as the deputy technology editor of The Straits Times for over five years.
Trevor holds a Bachelor of Communication Studies, majoring in communication research, from Nanyang Technological University.
Rahmat is a Consultant at Black Dot and has worked on diversified accounts such as National Council Against Drug Abuse, Frasers Property Retail, and International SOS.
Prior to joining Black Dot, Rahmat interned as an account manager in Ngee Ann Polytechnic's in-house media conglomerate, m:idea, where he crafted and managed communication collaterals for events such as NUS' Singapore Youth Societal Leaders Conference, and National Council Against Drug Abuse's 2019 media campaign.
Rahmat graduated from Ngee Ann Polytechnic with a Diploma in Mass Communication, with a specialisation in Marketing.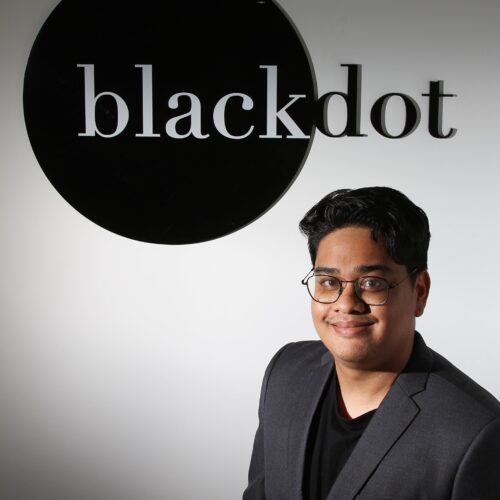 Aidan is Senior Consultant at Black Dot and has managed a broad range of diverse accounts, including projects for the National Council Against Drug Abuse, PhillipCapital and International SOS.
Prior to joining Black Dot, Aidan was manager at the Ministry of Manpower's Assurance, Care and Engagement Group's Communications and Engagement Centre. He oversaw critical communications activities during the height of the pandemic that included managing information pertaining to border measures and on-arrival procedures for incoming migrant workers, as well as the management of educational programmes for migrant workers.
Aidan graduated from National University of Singapore with a BSocSc in Geography.
Seo Young is a Consultant at Black Dot and has worked on diversified accounts such as Kuehne+Nagel, Frasers Property Singapore, and OCBC Cycle.
In her earlier career, Seo Young worked as an Early Childhood Educator at Odyssey The Global Preschool where she strategically developed and expanded curriculum planners during termly and annual reviews of curriculum planners as well as designed, planned, and implemented lesson plans for various subject areas.
She graduated with a Diploma in Early Childhood Education from Temasek Polytechnic and is presently pursuing a BA in Counselling from the Singapore University of Social Sciences.